7 Social Media Tips That Will Get You Social Media Growth
An effective social media strategy is, arguably, as important to the commercial success of an artist as their music… right?
Sony CEO Nick Gatfield discusses how Sony leveraged social media to set up boyband One Direction for global domination
In 2019, publishers and major record labels are no longer the gatekeepers of the music industry like they once were.
Thanks to the affordable DIY music tech available today and streaming platforms like Soundcloud, the process of recording, releasing and distributing your music has never been easier. Now that's definitely something we can agree upon!
Through successful social media marketing, any artist with the right combination of talent, authenticity and nurturing can be successful.
But, wait, it seems as if you're not the only one with this idea… With new opportunities come new challenges, and after browsing Instagram and Facebook you find that there's an endless number of creatives that are trying to do the EXACT SAME THING…
So how can you cut through the noise?
We've put together 7 key tips to help you develop and execute a social strategy, increase your social presence, start (and keep!) collaborations, and most importantly, grow a loyal fanbase…
Know your audience
First and foremost, to make an impact and be successful with social media marketing, there's one thing you need to consider more than anything else… your audience!
You should pay attention to your target audiences more than anything else (unless you don't mind talking to a brick wall). They will be the ones who spread the word about your page and, consequently, help you grow your brand!
In 2019, there are currently over 3 billion active social media users worldwide. The opportunity for artists to grow loyal fanbases and become viral sensations is far greater than it's ever been, and it's one that YOU need to capitalise on!
Start to build your audience by knowing your target demographic
Maybe you're a pop-oriented songwriter based in Sweden who's trying to reach an audience comprised mostly of 14-18-year-old girls? Or perhaps you're a trap producer based in Florida who appeals to a 19-24 male audience that shares your interests in beat-making, rap, or even another artist? Once you know who your audience is, you can take things a step further and use data insights to develop your understanding of what your audience is engaging with.
Sites like Facebook have very user-friendly, free to use insight tools that can help you track activity on your page. This can be invaluable in helping you understand your audience's consumption habits, so that you can adjust your content strategy to maximise engagement.
Maintain consistency on all social platforms
Be consistent, and most importantly, be authentic!
Particularly with music marketing, consistency is an absolutely crucial element of social media strategy. Inconsistent use of profile pictures and imagery/dialogue on social media will not only confuse your current fanbase, but will make the process of discovering your pages a lot more difficult!
In order to be consistent with your content, you need to remember who your audience is. E.g. If you're releasing an alternative rock album, your audience is unlikely to appreciate or engage with content that's purpose is to debate whether Lil Pump is a better lyricist than Cardi B!
Focus on building brand recognition around authenticity and honesty; you didn't build your following by being the same as everyone else did you? Aim to communicate in a way that resonates with your audience, and elicits some kind of emotional response. From there you can adjust the content you release according to the performance and weekly metrics from your various social account insights.
Build your brand, and let your personality shine through!
Appreciate and acknowledge the value of the following you already have.
Regardless of if your Instagram account has 10 or 10,000 followers, make sure you like and reply (whenever relevant) to comments made by your audience on threads.
This will demonstrate your gratitude to your fan base, and also increase the responsiveness icon on platforms like Facebook!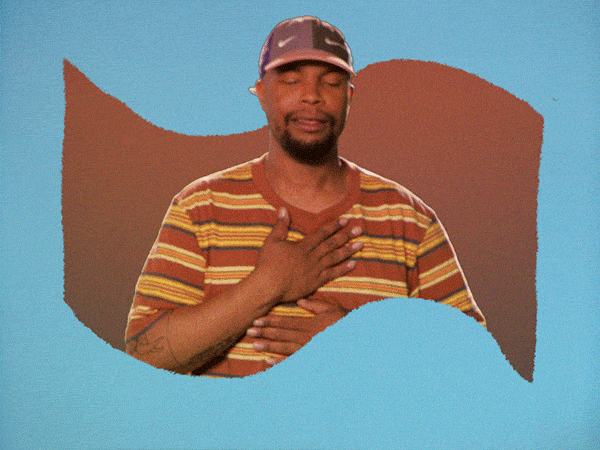 Direct engagement can also provide an invaluable insight as to what your audience wants to see more or less of. Chatbots are highly effective customer service tool, and are growing rapidly in popularity.
So what are chatbots?
Used by many brands today, chatbots take on the burden of the more mundane and time-consuming duties. Using artificial intelligence to leverage chat mediums (i.e. Facebook Messenger, SMS text and other social messengers), chatbots are essentially virtual assistants, and are a great way to directly communicate with your audience.
Believe it or not, email marketing receives an average CTR of around 5-10%, whilst the outreach of chatbots' typically ranges from 15-60%!
Chatbots are undoubtedly a highly effective and snappy solution to providing quick customer support. If you're too busy to immediately respond to a query, a personal message can be sent through direct messaging. This provides reassurance that you'll respond when you can, and also adds a personal touch.
Additionally, chatbots are a great way of communicating messages to your followers on a mass scale (i.e. updates, announcements and competitions). People are more compelled to respond to direct messages than they would to standard notifications.
Whilst chatbots aren't a permanent replacement for genuine human interaction, their value is undeniable and it's being picked up by brands and businesses worldwide! Not only can it save you time and money, but it can initiate leads (to help you build your fanbase!) and encourage brand loyalty (e.g. 24-hour info support).
If you can't beat 'em…
For chart-topping artists like Migos, chatbots are a vital communication tool to their social strategy for communicating with their millions of followers. As an artist, you can use chatbots to announce new songs directly to your current fanbase, as well as providing them with unique ways to engage with your brand.
Give your audience their daily fix
Whether you're an aspiring producer, budding entrepreneur or professional songwriter, the demand for content in 2019 is higher than ever before. Between 2013 and 2017, Forbes announcing that social media revenues have grown approximately 37% annually. With such a high potential for revenue and growth, it's crucial that your audience receives their daily dose of content!
Feeling overwhelmed?
Browsing through the endless amount of social media marketing strategy suggestions on the internet can be daunting, and certainly overwhelming at times…
What's the right balance between quality and quantity of content? What's the advantage of blogging, and how can I leverage photo and video content to grow my brand? These questions only skim the surface of the pandora's box that is social media marketing.
Scheduling your content is one of the most effective steps you can take to ensure you're engaging with your audience enough to keep them intrigued and engaged. (It also saves a lot of time and hassle!)
Provide value to your audience
Dubbed the 'Video Megatrend' by Mark Zuckerberg, video content on social media platforms has skyrocketed in popularity in the past several years. Facebook videos currently receive over 100 million hours of plays daily, and other tools such as Snapchat maps, Instagram live and IGTV are also gaining a lot of traction. So how can you capitalise on this trend?
Integrating visually engaging content into your social strategy is a fantastic way to maintain your relationships with your fanbase. As well as driving brand loyalty and awareness.
This presents you as an artist with the opportunity to deliver a limitless amount of content. As well as a way to connect with your fanbase more intimately than ever before. Try micro-documenting the process of recording or making your music, live stream your gigs and rehearsals, or you could even vlog your 'day-in-the-life' experiences. These are all tried and tested tactics, and have worked for countless influencers.
Exciting times! But coming up with ideas for original content on a daily basis can be exhausting…
What are the solutions?
Repurposing! This concept of recycling old (but still valid!) content is one that not nearly enough people take advantage of. With only 34% of content marketers reported to reuse their old content.
Be careful to not fall into the trap of recycling the same old content over and over. This will eventually get on people's nerves (and they might start to identify your page as a source of spam)!
An effective way of repurposing content can be as simple as converting an old Instagram video into a blog post or podcast (or vice versa). Or publishing never seen before footage.
Be as creative as possible, ensure you're providing value to your audience and eventually your hard work will pay off!
Set SMART goals
There's a lot to be excited about if you're an artist promoting your music on social media. The opportunity for social media growth which leads to general growth and exposure to new audiences is vast.
Whether you're a social media rookie or a hardened veteran, with the right marketing strategy, the sky really is the limit!
Always be optimistic, but also remember to set yourself realistic goals. Specifically, set SMART goals.
– Be specific: If you want to increase your following, CTR or audience engagement, we cannot stress enough that you write down your goals in detail.
– Measurable: How do you plan on measuring your success?
– Attainable: Aiming for 100k followers from zero followers in a month on Instagram isn't achievable for the vast majority of brand pages. Try to strive for attainable goals that act as benchmarks of your journey to success!
– Relevant: Make sure your goals are aligned accordingly with your brand values and/or objectives.
– Time-specific: SET DEADLINES
Are you feeling daunted by the prospect of reaching out to other artists to collaborate? Collaboration is arguably one of the most often overlooked practices by musicians regarding social media marketing.
Don't get us wrong, as a musician marketing yourself can be tough.
Building your network is one of the most crucial aspects of being successful in the music industry and social media platforms are a fantastic way to do so.
Find people to collaborate with, that compliment your sound. Engage with the community that you want to be a part of. Tag and involve other artists, brands and venues you've worked with. Get as many eyes on you as you can…
To find out more about collaboration click here…
If you enjoyed reading this article and want to see more of our 'how-to's', tips and suggestions, then make sure to sign up to our newsletter, or click the big blue button below!
---
---